With the Zenbook flip UX360CA-C4021T, Asus has managed a small coup. It looks like a convertible Ultrabook of luxury class and feels so, costs but significantly less. Our test.

ASUS uses the Golden Zenbook flip UX360CA C4021T a noble, only 14 mm thin aluminium body and thus continues the extremely high housing processing quality of the Zenbook family. As the name already indicates, you can fold the bright 13.3 inch touch display (IPS, 1,920 x 1,080 pixels) 360 degrees on the Ultrabook ground and thus get a XL tablet. The keyboard is automatically disabled in the case, which prevents accidental incorrect entries. She is also the only snag on the ASUS Zenbook flip UX360CA C4021T. Because the keyboard is very clearly in writing and leaves a swampy, cheap feel. Prolific writer should therefore look for a different Ultrabook. The precise XL touchpad, however, again unlike the noble image of the Zenbooks.
ASUS on this convertible Ultrabook opts core m3-6Y30 (max. 2.2 GHz) with integrated Intel an extremely power-saving HD-515 graphics core, 8 GB RAM and a 256 GB SSD. The trio produced so little heat that conforms to a passive and therefore silent cooling in principle. Under full load, the rear case back is still very warm. Further facilities include Wi-Fi-ac, Bluetooth, microHDMI, a card reader, two USB 3.0 ports and once USB 3.1 type C, as well as a thin, black carrying case. In the 3DMark Cloud Gate reaches the ASUS Zenbook 3,990 points satisfying flip UX360CA C4021T and also satisfactory in the PCMark 8 1.882 points. In the Cinebench R11. 5, the core CPU only 1.72 points reached m3 6Y30. On paper, it is technical performance while with current core-i processor behind Ultrabooks.
But thanks to the permanent SSD turbos (474,8 MB/s reading) you will not notice the difference in practice. Office applications, surfing the Internet or the Media Player run subjectively similar to liquid. Slightly low performance but also has a positive effect. With his 54-Watt-hour rechargeable battery, 1.31 kg holds lightweight ASUS Zenbook flip UX360CA-C4021T in the PCMark 8 battery test by six hours. Over 50 percent longer than the most Ultrabooks with core-i processor. The icing is the relatively low price of around 900 euros, which is reflected in a very good value for money.
Conclusion
For the typical Ultrabook standard shall the noble and enduring ASUS Zenbook has enough power and facilities flip UX360CA C4021T. Only the spongy keyboard does not fit into the otherwise very nice image.
Additional Information: Asus Zenbook Flip UX360CA C4021T
Processor: Intel Core m3 6Y30 (max. 2,2 GHz)
RAM/graphics: 8 GB / Intel HD 515 HDD/SSD:-/ 256 GB
Display: 13.3-inch, touch-panel (1920 x 1080 px)
Weight: 323 x 14 x 220 mm / 1.31 kg.
Gallery
Asus Zenbook Flip UX360CA-C4021T (90NB0BA1-M00430): 11 …
Source: www.testsieger.de
Asus Zenbook Flip UX360CA-C4021T im Test
Source: www.pc-magazin.de
asus zenbook gewinnspiel
Source: regenbogen-ev-heiligenstadt.de
Asus Zenbook FLIP UX360CA-C4021T Test
Source: www.testsieger.de
ASUS ZenBook Flip UX560UQ | Laptops
Source: www.asus.com
ASUS lanza la ZenBook Flip UX360CA
Source: webadictos.com
ASUS ZenBook Flip UX360CA
Source: tinhte.vn
Asus ZenBook Flip UX360CA Grey, 13.3 ",
Source: www.photopoint.ee
ASUS ZenBook Flip UX360CA
Source: tinhte.vn
ASUS Zenbook Flip 15 UX561UD (90NB0G21-M00570)
Source: skinflint.co.uk
Asus Zenbook Flip 360
Source: laptop-review.co.uk
Asus ZenBook Flip UX360CA pictures
Source: www.expertreviews.co.uk
Asus ZenBook Flip UX360UA-C4160T: 5 Tests & Infos 2018 …
Source: www.testsieger.de
Asus ZenBook Flip S
Source: www.laptopmag.com
ASUS ZenBook Flip UX360CA 13.3" 2 in 1 Review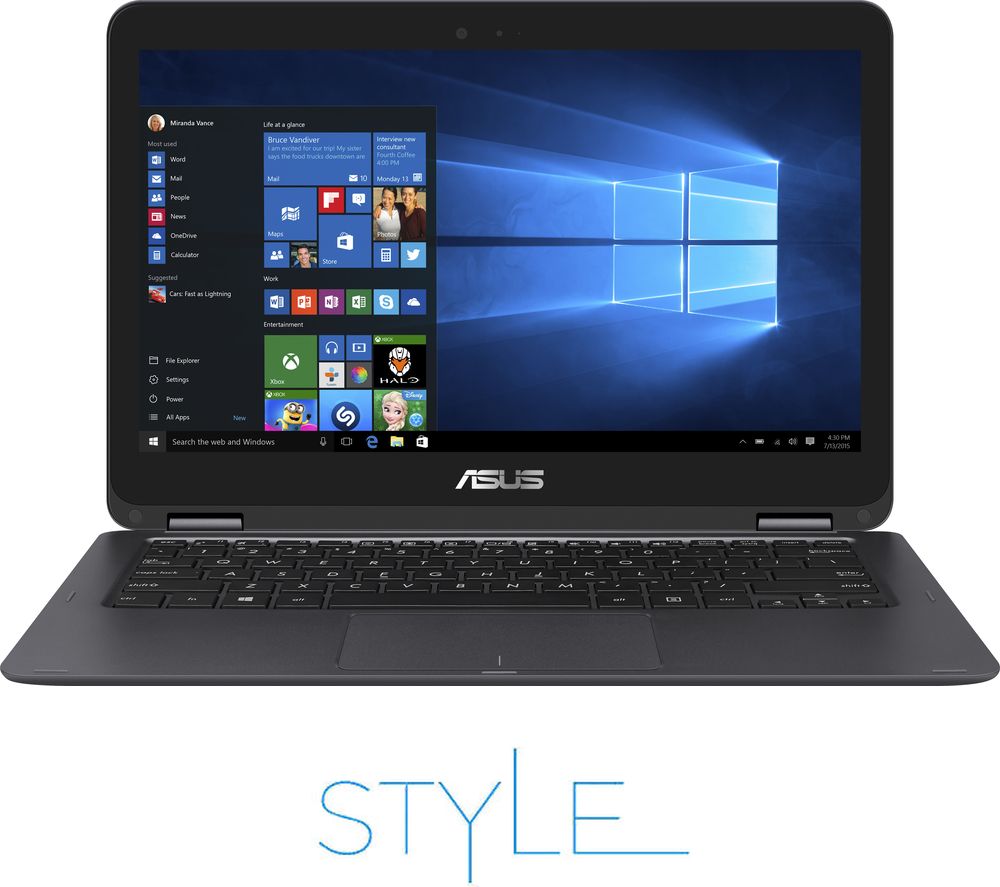 Source: www.topgadgetreviews.co.uk
Asus ZenBook Flip UX360CA review
Source: www.techadvisor.co.uk
Asus ZenBook Flip UX360CA pictures
Source: www.expertreviews.co.uk
Asus ZenBook Flip UX360UAK-BB295T: 2 Tests & Infos 2018 …
Source: www.testsieger.de
Asus ZenBook Flip S
Source: www.laptopmag.com
Notebook Asus ZenBook Flip UX360CA, UX360CA-C4187T
Source: www.euronics.ee