Introduction-What Is Fast Lens
Photographic lenses for DSLR cameras are specialised items that can cost more than the bodies of the camera itself. To a greater or lesser degree, depending on the model, the DSLR camera lenses have a lot of technology involved, which comes from lessons learned by manufacturers over the years.
Photographic lenses can receive a rating of "fast lens", depending on the maximum aperture of your diaphragm.
And what is a fast lens? Is one that provides a larger diaphragm aperture (lowest value of f/stop), when compared with other models of the same focal length.And so allows greater passage of light to the camera sensor, leading consequently to minors exposure times.
Hence comes the name of this informal classification: quick = less exposure time.
In the table below, here are a few examples of lenses that can be found for sale by various manufacturers (like Canon, Nikon, Zeiss, Tamron …), in his "slow" and "fast".
* Please note that not all the models listed below are manufactured by all manufacturers mentioned.
Distance
focal length
Maximum aperture
for model
"fast" lens
Maximum aperture
for model
"slow" lens
35 mm
f/1.4
f/1.8
50 mm
f/1.2 or f/1.4
f/1.8
24-70 mm
f/2.8
f/4
70-200 mm
f/2.8
f/4
400 mm
f/2.8
f/4 or f/5.6
Fast Lens X Professional Lens
Fast lens is not synonymous with professional lens. In fact, the largest manufacturers do not have a professional or amateur exclusive line and also don't usually rate their own lenses as fast or not.
The reason is simple: professional photographers don't have to use only the more expensive models or faster, and amateur photographers also don't just use templates or more versatile, with more zoom power or lighter.
The choice of lens depends directly from your application, despite the investment ($) also influence the choice.
How To Recognize Visually Fast Lenses
Visually it's usually easy to differentiate a fast lens of the other: fast lenses are larger. Your front element has a diameter much larger than a "slow" lens with the same focal length.
See below two figures that illustrate the difference in diameter of two lenses, in his "slow" versions and quick.
* Note: the weights and diameters are for the newer models available for purchase in December 2016.
Advantages Of Fast Lenses
Glass/crystal elements of fast lenses usually have better finishes and its internal components have higher quality and durability, resulting in pictures with greater sharpness across the image area.
Because of better quality and also have more internal elements coated, fast lenses tend to produce less chromatic aberration and less radial distortion, as well as allow better light transmission for the sensor.
In addition, the manufacturing and the top quality materials promote better seal.
Due to better seal, fast lenses usually work best in adverse weather conditions. For this, the probability in dust and fungal arise internally is less.
Lenses with larger gaps help to a better functioning of autofocus and photometry on camera. Who never lost an important moment when shooting for the autofocus took a few long seconds to work? Especially when shooting babies, small children, dogs and other cuddly creatures (or not) that just don't stop for a minute. Fast lenses, when in your greater openness, allow a more precise autofocus – and this may be essential to allow the right moment is not lost.
The larger the aperture, the greater also the background blur (bokeh). So, fast lenses are well listed for portraits, sports and nature scenes (depending on their respective focal lengths).
Disadvantages Of Fast Lenses
Due to more complex manufacturing, in addition to the higher level of applied technology, fast lenses tend to be substantially more expensive. Even the location (country) of manufacture may be different from the ordinary and make your cost increase.
Fast lenses are heavier, because its dimensions are (much) bigger than their counterparts with lower opening. For this higher volume and weight in occupy bags, knapsacks and also in the photographer's hand.
Also due to higher dimensions, the photographic filters required are of larger diameter and therefore also more expensive (and sometimes even more difficult).
Target Audience
The target audience of fast lenses are specialized professional or amateur photographers willing to shell out more for better quality and durability of the lens itself – and of course also for a photo sharper (no matter much with the weight and size larger).
"Slow" lenses already have as their target audience amateur photographers or even professionals who value at the lowest price, weight and size (easier to take in a trip or outing, for example).
Gallery
SMC-FA 645 75mm F2.8
Source: cyclapse.com
Kenko
Source: www.whcamera.com
Tokina 100mm f/2.8 AT-X M100 AF Pro D Macro Autofocus Lens …
Source: www.whcamera.com
Astro Pro 187 Heavy Duty Photographic Tripod
Source: www.telescopehouse.com
Astro Pro 187 Heavy Duty Photographic Tripod
Source: www.telescopehouse.com
How to use your Logitech Quickcam Pro 4000 for Astronomy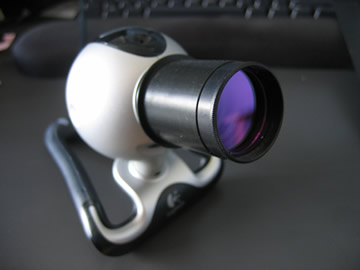 Source: www.astronomylog.co.uk
Nikon | Imaging Products
Source: imaging.nikon.com
Skywatcher Evostar 100ED DS PRO OTA with 0.85x Focal …
Source: www.telescopehouse.com
SanDisk Extreme PRO CFast 2.0 Reader/Writer [SDDR-299-G46 …
Source: www.dccameras.com.au
Blackbird Blackbird, Fly 35mm Twin-Lens Reflex (TLR) 30131 B&H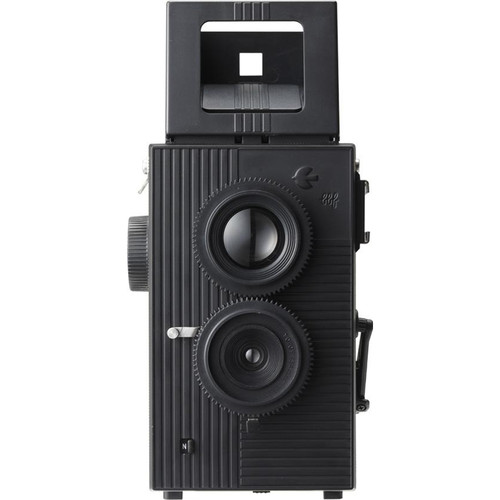 Source: www.bhphotovideo.com
Vivitar Series 1 Teleconverter For Sony/Minolta VIV-2X7-S B&H
Source: www.bhphotovideo.com
Sony Alpha DSLR-A100 Digital Camera with Sony 18-200mm …
Source: www.bhphotovideo.com
Sony Alpha DSLR-A100 Digital Camera with Sony DT DSLRA100K B&H
Source: www.bhphotovideo.com
Panasonic Photography Range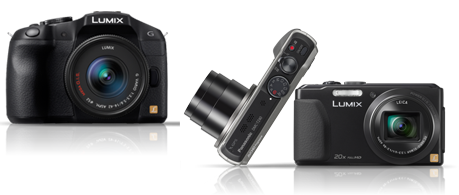 Source: www.currys.co.uk
Peak Design SLL-AS-3 SlideLITE Camera Strap (Ash) DC …
Source: www.dccameras.com.au
Grip For Panasonic Gf 1
Source: www.autospost.com
Davis & Sanford Digital Photography Tripods and Monopods …
Source: tiffen.com
Peak Design SLL-AS-3 SlideLITE Camera Strap (Ash) DC …
Source: www.dccameras.com.au
Orms Connect
Source: www.ormsconnect.co.za
Walimex Ceiling Rail System 4x3m, w. 3 pantographs …
Source: www.walimex.biz