Now that every week we meet with icon packs they are free for a limited time, it's time for you to try once and for all one way more effective way to cool your mobile interface.
For better or for worse, icons on Android are all less homogeneous. Some are round, other squares, others have more or less rounded corners, others are smaller than normal and others are triangular… If you want to put something of order, you will always be install a package of icons.
It depends on your Launcher
This is one of those cases where I can not give you the absolute answer and step by step that serves for all Android phones there outside. Although support for packages of icons is much improved from a few years ago, it is still a function that depends on the pitcher. In summary, you need a launcher that allows you to change icons.
This does not mean that you have to go immediately to Google Play and download a launcher as Nova Launcher (which perhaps should anyway, because it is very good), then es possible that the pre-installed Launcher include it. To check this, go to the Launcher settings (usually, touch long in the desktop and look for options of icons).
Example of launcher without support (Touchwiz – left) and support (Nova Launcher)
If you're not lucky, the easiest way to use a package of icons is to change your Launcher. Many great pitchers out there, and most of them include support for icon packs.
We're going to give instructions in the 5 most important. In all cases, you will have to Download and install the package of icons that interests you prior to the steps described below.
Nova Launcher
It is one of the hottest pitchers of all time, and how not, has support for packages of icons. The only thing you have to do is:
Press long to go to the Nova settings.
Plays in Appearance.
Plays in Theme for icons.
Choose from packages installed on the system icons.
In Action Launcher
Another of the most popular Android launchers is Action Launcher, and how not, includes support for icon packs from long ago. Change icon is as simple as:
Get a long press for access to the Settings.
Go to Screen.
ToCA Icon Pack.
Choose from packages installed on the system icons.
In Aviate
Curious Yahoo! Launcher automatically organizes your applications and also allows you to customize your icons using a pack downloaded from Google Play. The steps are as follows:
Make a long press to go to the Settings.
Plays in Define icon Pack.
Choose from the packages installed on the system.
In Apex Launcher
Apex Launcher is becoming greater and is no longer what it was, but is still a good choice, especially for somewhat older terminals. Although it is not updated from 2015, includes support for icon packs.
Plays in Configuration of Apex.
Touching in theme settings.
Choose the theme (icons package) that you are interested in.
Press Apply.
Smart launcher
To complete our review, which should be enough for steps you can extrapolate to other many launchers there, these are the steps to follow if your header Launcher is Smart Launcher.
Get a long touch and choose Configuration.
Enter in the section Theme.
Choose the icons package that interests you from the installed.
As you can see, the process is quite simple and basically involves going to the Launcher settings and find the relevant option to change the icons, sometimes under the name of "theme". Now, if you don't know what icon Pack install, still attentive Xataka Android for recommendations and which are temporarily free icon packs.
Gallery
Delta Icon Pack 1.3.1 APK Download
Source: mobile.softpedia.com
Glif – Icon Pack (Beta) APK Mod Mirror Download
Source: apkmodmirror.com
Bliss – Icon Pack – Soft for Android. Bliss
Source: app4smart.com
MIUI 9 – Icon Pack FREE APK Download
Source: apkpure.com
How to install Pokemon Icon Pack on Android -WTFGamersOnly
Source: www.wtfgamersonly.com
Ombre – Icon Pack
Source: www.aptoide.com
Google Pixel Launcher For Marshmallow, Lollipop & Kitkat …
Source: www.androidcrush.com
Black Technology Theme
Source: play.google.com
App MIUI 7 Icon Pack apk for kindle fire
Source: apkforkindlefire.com
Praos – Icon Pack
Source: www.aptoide.com
Dark Yellow Theme – Launcher
Source: play.google.com
8-BIT Icon Theme
Source: play.google.com
Rolling Sky for Android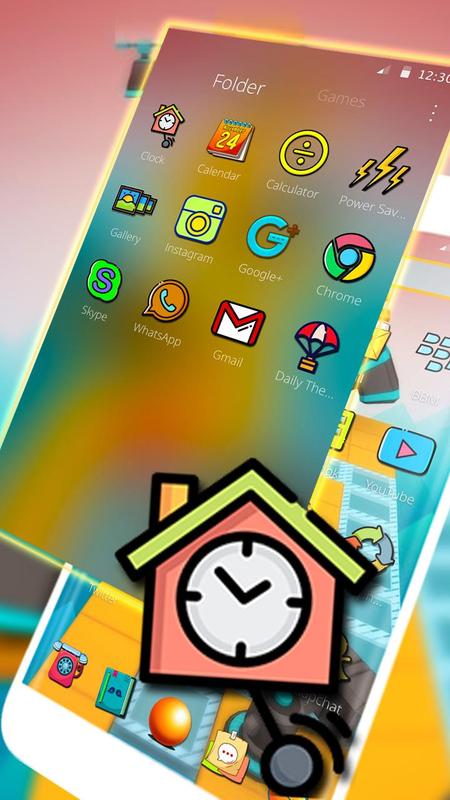 Source: apkpure.com
15 Best Nova Launcher Themes, Setups & Icon Packs (2018)
Source: twitgoo.com
Travel ASUS ZenUI Theme
Source: play.google.com
App RoyalHD Go Nova Apex Icon Pack apk for kindle fire …
Source: apkforkindlefire.com
Download Sway (Free) APK on PC
Source: apkonpc.com
Theme for HUAWEI Nova
Source: play.google.com
App Square Icon Pack apk for kindle fire
Source: apkforkindlefire.com
Download Galaxy S9 Theme
Source: apkmarkets.com