Asus is one of the manufacturers that has managed to grow in the Android wave, although the Taiwanese it cost them position themselves between the smartphone catalogue after the initiation of the ranges of tablets and smartphones hybrid with its successful Asus Transformer devices.
With the Zenfone finally Asus has managed to bring to the market a range of attractive smartphones, which as you will see in this in-depth analysis of the Asus Zenfone 5 not penalize the performance or the user experience despite adapt to compete with more content prices terminals.
ASUS hasn't done strange things, or terminals with high range and last names "mini" or "lite" nomenclature, or an infinite number of similar smartphones that confuse the user.
Rather, it has simplified its catalog to a minimum, abandoning the high end to the plight of the hybrid Asus Padfone, that has not come to our markets in the last generation, and presenting a complete family of smartphones under the name of Asus Zenfone, three devices differentiated by size and maintaining specifications compensated with attractive pricing strategy.
Design
The Taiwanese firm has spared no with the finish of their Zenfone, but actually it is not that it has done wonders to build this Asus Zenfone 5.
The device is manufactured entirely in plastic materials, but his touch in hand is more than good thanks to a finish similar to the teflon, prevents fingerprints and gives a great feeling.
The back cover is removable and occupies also frames of the device, carrying with them the push side, metal and with a plot of concentric circles, same design of dithering used to lower part of the front, under the screen.
The microUSB port is placed at the bottom of the terminal with the microphone's call, in the frame above have the standard audio jack of 3.5 mm for headphones and microphone for video recording and cancellation of noise, while the volume and power buttons are located on the right side.
Asus has maintained a clean on the device, simple and elegant design, without holes for fanfare beyond the capacitive button dedicated, although there are three negative aspects to greatly lowered the 5 Zenfone note in this section.
On the one hand, the removable back cover would be a plus but was because it can only be accessed to the double microSIM slot or port for microSD memory card, without the possibility of exchanging the battery in a simple way.
On the other hand, the speaker in the back is also always a negative aspect, but in this case is a lesser evil compared with Great Eastern handicap Zenfone 5, its dimensions, and it is that device uses very little his front for the 5 inch panel.
If we compare the size of 5-Zenfone with your competition, 148.2 x 72.8 x 10.3 mm with 145 grams, you will lose in almost all the battles to screen diagonal equal, although in this case we must recognize that they will be 5 inch real by having dedicated keypad.
See complete gallery» Asus Zenfone 5, design (21 photos)
Screen and hardware
Obviously, must not expect too many concessions in the hardware of a smartphone that will leave your price below 200 euros, Although performance sufficient for the majority of users have already seen that they are possible.
Asus has wanted to downgrade to the maximum the price of their Zenfone, but without this impact in a sufficiently pleasant user experience, so that the hardware Intel platform a good list of specifications which we will discuss later goes with it.
First let's talk about your screen, a manufactured panel with IPS technology, 5 inches diagonal with HD resolution 720 p (1280 x 720 pixels). The pixel density is 294ppp, so the sharpness will not be a problem though it is not exceeded the psychological barrier of 300 pixels per inch.
A picture is worth a thousand words, so just here above I have left a close-up of this Asus Zenfone 5, a screen that seems good IPS panel, with the virtues and defects of IPS technology, in the middle of a current device but no flaunt.
The reproduction of colors is acceptable, natural and without excessive saturation, Although obviously is a much less colorful than the AMOLED panel used by Samsung.
Brightness and outdoor vision is perhaps the aspect that most could be improved, but not with this we mean Asus has installed a bad screen, but rather the opposite, since the Taiwanese manufacturer has chosen it safe with IPS technology.
The hardware of the device, we know that the data you like to compare, so We start off with the specifications table then go reeling off its capabilities and performance:
| | ASUS Zenfone 5, specifications |
| --- | --- |
| Physical dimensions | 148.2 x 72.8 x 10.3 mm145gramos |
| Screen | HD 5 inch IPS |
| Resolution | HD 1280 x 720 pixels, 294 ppp |
| Processor | Intel Atom Z2560Dual-core 1.6 GHz |
| Graphics processor | PowerVR SGX544MP2 |
| RAM | 2 GB |
| Memory | 16 GB (+ microSD up to 64 GB) |
| Version | Android 4.3 Jelly Bean (upgradable to Android 4.4)ASUS Zen UI |
| Connectivity | HSPA +Wi-Fi 802.11 b/g /, hotspot, Wi-Fi DirectaGPS and GLONASSBluetooth 4.0FM radio |
| Cameras | Rear: 8 MP with autofocus, HDR, LED flash and video FullHDFront: 2 MP |
| Battery | 2.110 mAh Li-po battery |
| Access to Google Play | Yes, series |
| Starting price | 199 euros |
| Other data | Port of loading and synchronization microUSB 2.0Dual SIM (2 x micro-SIM)Gorilla Glass 3 |
Asus Zenfone 5 is a device of Economic Court, but not bad prepared for the everyday use of any average user. Surely the advanced users will miss more power on the chipset, although the 2 GB of RAM that it can be run without problems any game or application.
In fact, the chipset Intel Atom Z2560 with your GPU PowerVR SGX544MP2 has been more solvent than the Qualcomm Snapdragon 400, the most commonly used SoC devices that will be direct competition from Zenfone 5, mostly graphics tests.
As discussed, 2 GB of RAM are also grateful, more than enough to move Android 4.3 Jelly Bean – features update to Android 4.4 – without any problems, as well as 16 GB of storage, as most tend to stay on the 8 GB.
For lovers of numbers, available RAM of factory for applications is almost 1,400 MB, while the internal storage has just over 11 GB of space for the user.
In normal use we have not noticed failures or lags, Android moves fluid through ZenUI and we have been able to run games and applications in multitasking without major problems. Solvency despite his economic court, that is the best description for Asus Zenfone 5.
To complete the hardware of the device without entering their performance too, he will talk later, notably dropping the LTE connectivity from the list, then Zenfone 5 supports mobile networks to HSPA +.
There is also WiFi, aGPS and GLONASS, Bluetooth 4.0 and an FM Radio that lately it is not too appreciated, as well as the usual battery of sensors of current smartphones without entering fingerprint readers or sensors of health that Samsung has Yes led to its mid-range. On the contrary, we have no NFC chip.
Performance and autonomy
Turn to the performance of the terminal, although as you may have noticed we have spent a bit above in the previous section.
We have already mentioned that Asus has sought the best quality/price ratio, but the Taiwanese have opted to be one very interesting hardware platform, We had hardly tested and that has surprised us by its performance. First good news for Intel.
As a rule, the Asus Zenfone 5 will be a perfect smarpthone for the vast majority of users, who see fulfilled the expectations have a good screen terminal and a solvent daily performance, without that its price to rise excessively. Second good news for users.
It is true that we are glad at last see a smartphone that has managed to perfectly offset your hardware, so compete with Economic Court terminals does not penalise excessively the user experience. Third good news for Asus.
All happy because with this Zenfone 5, that we have not forgotten to our usual battery of performance testing. Cold numbers that however like many people:
| | ASUS Zenfone 5, performance |
| --- | --- |
| AnTuTu | Standard: 21.933 pointsAntutu X: 17.185 points |
| Quadrant | 8,454 points |
| 3DMark | Ice Storm v1.2:-points (not working) Ice Storm Extreme v1.2:-points (not working) Ice Storm Unlimited v1.2:-points (not working) |
| PCMark | Work performance: 3,730 points |
| EPIC Citadel@1. 280x720px | High Performance: 59.9 FPSHigh Quality: 59.5 FPS Ultra High Quality: 50.2 FPS |
| BenchmarkPI | 338 milliseconds |
| Vellamo | HTML5: 1,957 pointsMetal: 816 pointsMulticore: 1.041 points |
See complete gallery» Asus Zenfone 5, benchmarks (15 photos)
Already reviewed the power that is capable of giving the Asus Zenfone 5, it is time to talk of basics you tend to forget it usually in the analysis, as its phone functions, sound, touch, or, most important response, autonomy.
Not it pales as a phone with respect to other terminals in its range that we have tested. The call sound is good, and its connectivity to networks also, although as I mentioned we will have to settle for the 3 G network to access.
The sound of the main speaker is OK, with good volume, but is obviously limited by the situation at the rear of the same. Decibels are lost with the terminal perched on a flat surface, but I don't think you go to lose no call.
In terms of general response there is not much comment, the commercial works well, and the multi-touch screen sensor is able to recognize up to 10 simultaneous keystrokes, something that surprised us because this type of terminals usually have up to 5 multiple keystrokes digitizers.
The autonomy of the terminal is not going to surprise anyone, as 2.110 mAh battery is, Although actually the terminal has behaved in a way quite acceptable in this respect.
Think not that you deliver a load every 24 hours, but if we can ensure that the Asus Zenfone 5 is able to withstand a day of fairly intensive use without any problem.
The best thing here is to put numbers to quantify better, so I attached the capture of PCMark estimate in terms of autonomy in using the device, which surprisingly reached the 5 hours of continuing.
We say that by surprise because a fact is even better to the harvested by the LG G3 S with a battery significantly greater, 2.540 mAh.
Still the autonomy never is an aspect to highlight on a smartphone, because we will continue to be fully dependent on one power supply each day If we want our phone to hold live.
We know that it is fashionable and therefore discussed separately, because the software customized by Asus – which we'll talk about later-, also has a specific mode for power saving.
Camera
5 Zenfone is not going to go down in history as the mid-range with best camera smartphone but is not lame in this regard thanks to its 8 Megapixel, with the relevant LED flash, autofocus, HDR rear sensor and FullHD video recording capacity.
Moreover, the front 2 megapixel camera features HD 720 p, and is left sitting for video conferencing or quick shots.
The response of the camera is OK for its price range, good in favorable light, when we will be able to get enough quality images, although obviously more suffering indoors or with variable light, where we appear noise.
Here is an example of an outlet in favorable conditions of light, as well as its expansion to 100 percent showing a fairly good definition.
The camera is in harmony with that was mounted on the high range a couple of years ago, and without seeking the traditional camera is left at home to take higher quality pictures, Yes may get us out of trouble many times.
Here you have one Gallery with several Sockets made by Asus Zenfone 5 full size and without retouching:
See complete gallery» Asus Zenfone 5, camera (9 photos)
Software
It is obvious that, seeing an analysis published in Xataka Android, Asus Zenfone 5 has chosen by the Google mobile operating system, though in this case to remove the device from the box you will see Android 4.3 Jelly Bean.
You can update to Android 4.4 KitKat, but you will always see Zen UI in masking the Android interface, Since Asus also wanted to leave your note of color in its range of Zenfone software.
It is not a too intrusive customization, and in fact we can say that you are happy with a few design modifications to adapt Android to the aesthetics of Asus.
As almost all, Asus have chosen one custom lock screen, with shortcuts and a planning of daily tasks, as well as We have included some proprietary application as SuperNote, to take quick notes, or WebStorage, access to the hard drive in the cloud of Asus.
As we have already mentioned, there are a couple of applications for advanced configurations, a particularly specific to set energy saving modes, as well as another one that will be used to calibrate the screen to our liking.
There are no traces of Material Design adaptations to Android 5.0 Lollipop, but do not be surprised that, given the simplification of the catalogue of Asus, the Taiwanese can release soon an official update to the latest version of Android.
Certainly it would be news rather than good to their users, as well as an enormous boost to improve the vision of the general public on the Asus support. We will see over time If Asus decides to launch Android 5.0 for the Zenfone.
See complete gallery» Asus Zenfone 5, software (12 photos)
ASUS Zenfone 5, Xataka Android view
Deciding on a mid-range smartphone is becoming increasingly more complicated, both by the saturation of the market and the amount of good options that different manufacturers have been launched in recent months.
It is the range that most sold, even if these terminals are not carried the foci of the flagships, and that knows it Asus who has decided to leave the competition by lathe Android to focus on designing a range of very attractive Terminal, seeking the best quality/price ratio. Asus Zenfone 5 stems from these premises.
The sensations that has left us the 5 Zenfone are very positive, We had not tested the Intel hardware platform, too but its solvency is beyond doubt, and as a result use of the Asus smartphone experience is more than good.
Its size is its main obstacle, and surely the Taiwanese manufacturer could do much more that use front and the final dimensions of the Zenfone 5 might be best however, that surely would have become more expensive quite a terminal which, however, has been below 200 euros.
Is perhaps difficult to justify buying a terminal current above 200 euro barrier medium range, especially when the OnePlus One round these prices a bit above, but below that barrier sure Asus Zenfone 5 is one of the most interesting options.
In favour
Good finishes
Performance
Quality/price ratio
Against
Excessive size
Camera below the average
The phone has been granted for tests by Asus Spain. You can consult our policy of relations with companies
Gallery
Asus ZenFone Max Pro M1 sells one million units in India …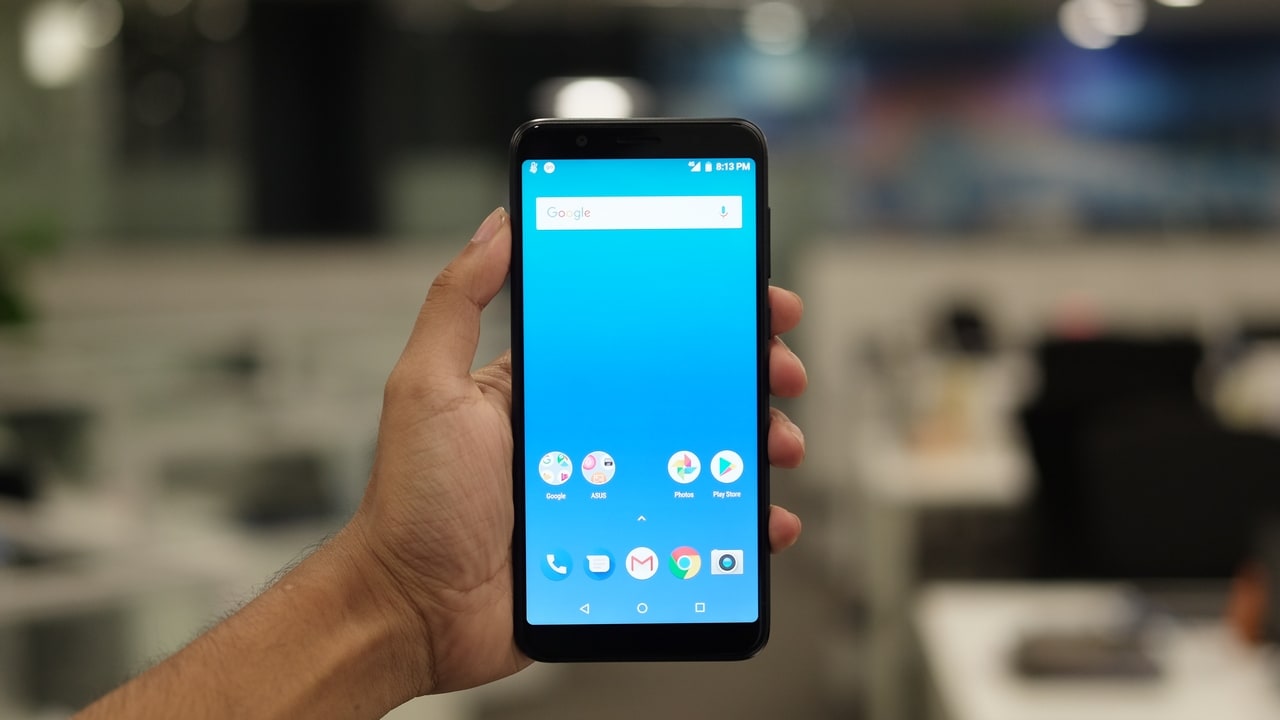 Source: www.firstpost.com
Asus Zenfone 5Z with Snapdragon 845 Launched in India …
Source: techpp.com
Asus ROG gaming smartphone to be launched in Q3 2018 in …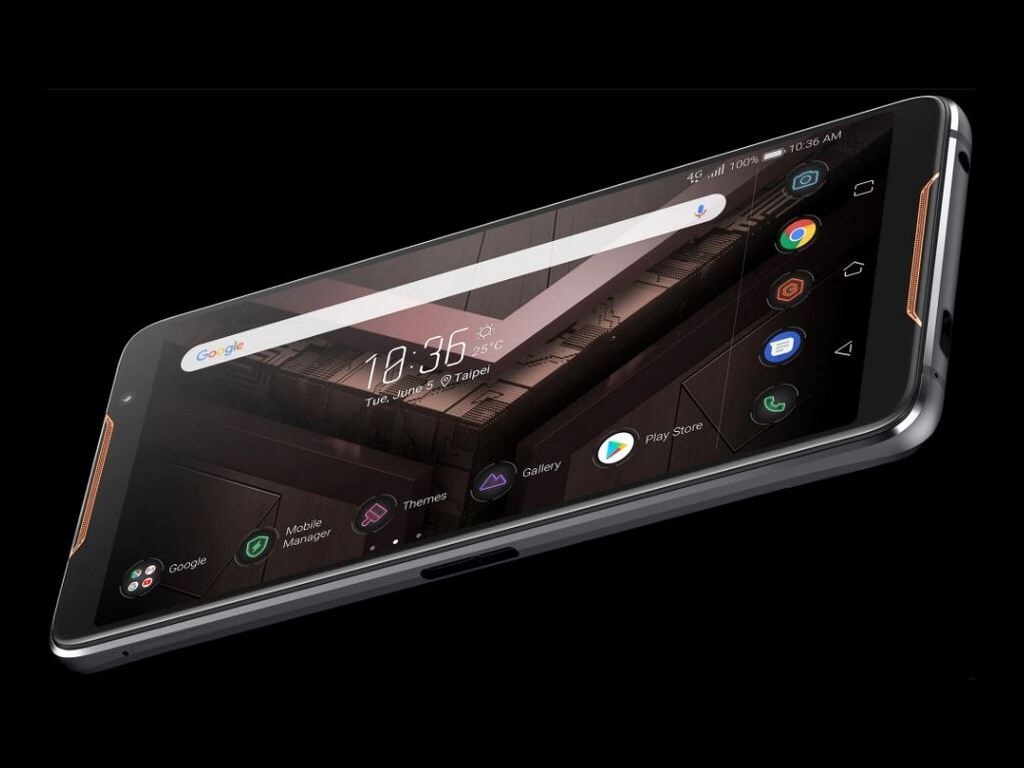 Source: www.firstpost.com
OPPO R11 Barcelona limited edition set to release on …
Source: techmsd.com
The OnePlus 6 could look a lot like the Oppo R15 with a …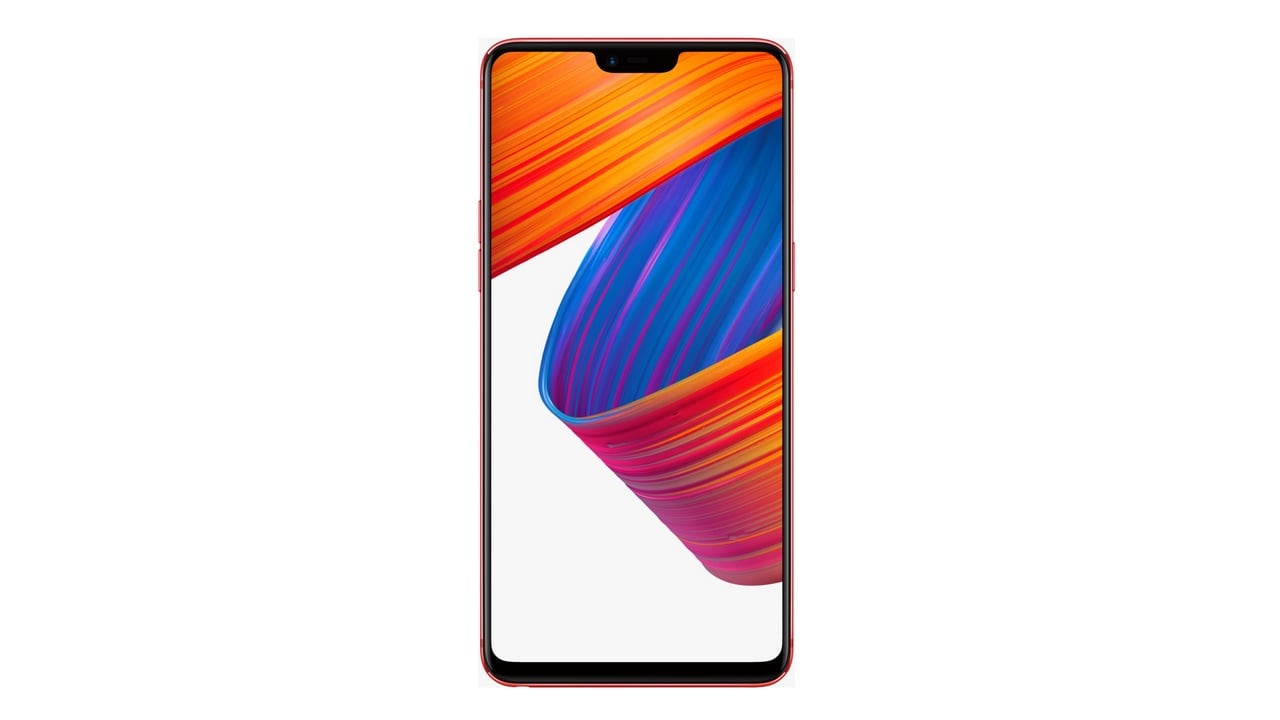 Source: www.firstpost.com
[APP][TOROPLUS][10/12/12] Sprint Diagnostics…
Source: forum.xda-developers.com
[THEME] SimpleUI
Source: forum.xda-developers.com
[ROM][KITKAT][Xperia Z1 UI] XperiaKat
Source: forum.xda-developers.com
[DEV] Building a Marshmallow Kernel for Zenf…
Source: forum.xda-developers.com
Nexus 9 Cases
Source: forum.xda-developers.com
[APP][S5 LAUNCHER THEME] Android Lollipop v2
Source: forum.xda-developers.com
Windows 10 ROM for Xiaomi Mi 4 launched, but not for India …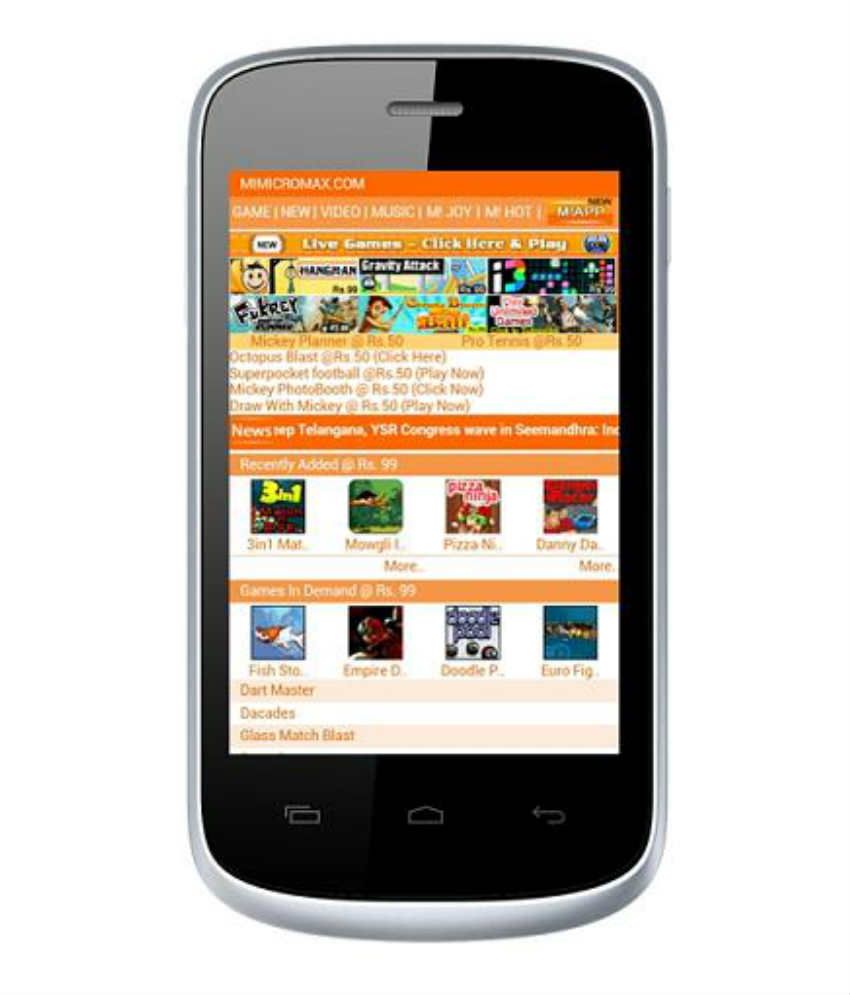 Source: digit.in
[Devices][PSDs] Flat Designs..
Source: forum.xda-developers.com
Never Settle Wallpaper Pack 3 (FULL HD 12 Wa…
Source: forum.xda-developers.com
[WALLPAPERS] Blueprint-based Wallpapers for …
Source: forum.xda-developers.com
S7 Edge Nougat Beta Ported Apps And Mods [UP…
Source: forum.xda-developers.com
Dual Sim Card Adapter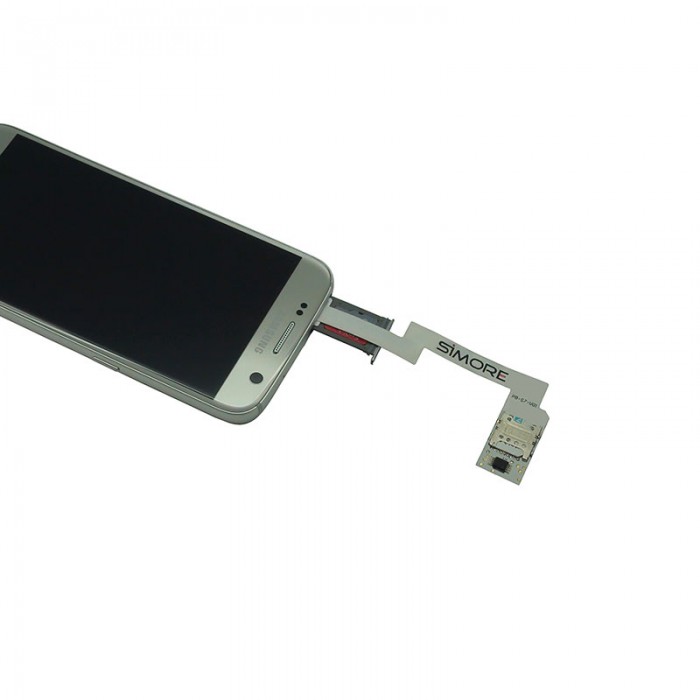 Source: forum.xda-developers.com
Top 20 mobile phones in India in October 2016: 91mobiles …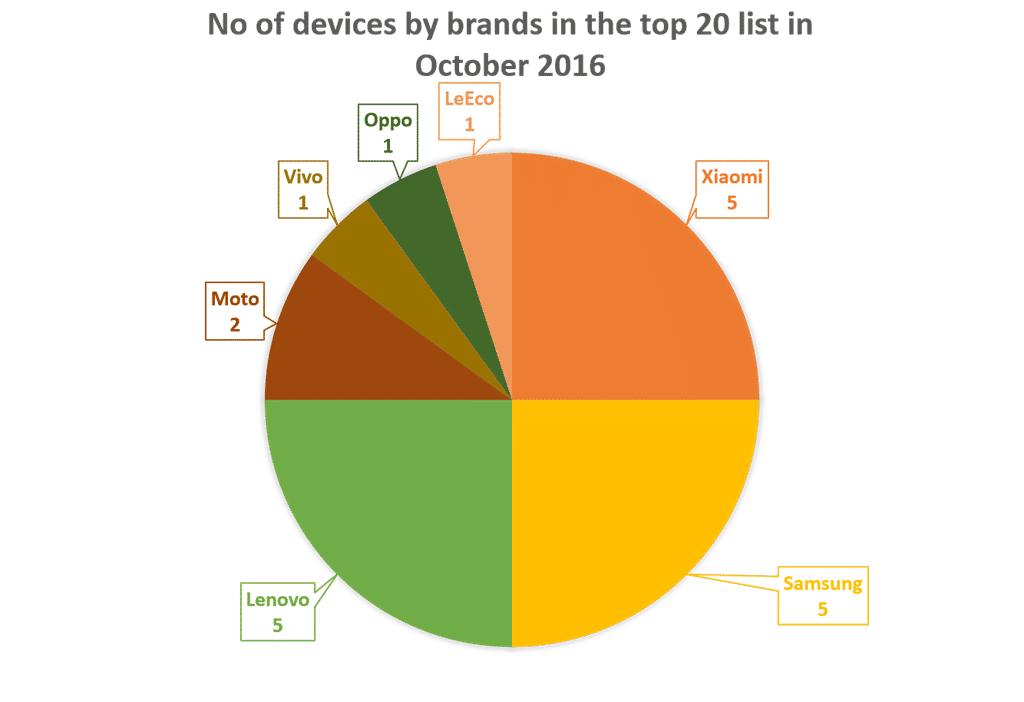 Source: hub.91mobiles.com